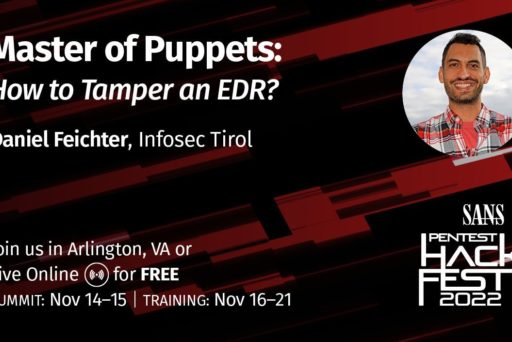 But even if you have to travel halfway around the world for an event, it's always worth it in the end. Because you met a lot of new cool people and also make new friends. Furthermore, I simply enjoy being able to exchange ideas with like-minded people internationally and being part of the best community in the world.

Many thanks to the whole team of SANS Offensive Operations especially to Jean-Francois Maes, Stephen Sims, Barrett Darnell and Jorge Orchilles for the perfect organization and an awesome, unique SANS Hack Fest 2022. Also many many thanks to all the other speakers for their super cool talks. I learned a lot of new things and also  got great input for further research.

Enclosed is the link to the video.